Our Mission & Purpose
Preach the Gospel to all people; restore those who have no hope in Christ, and to proclaim that the Messiah was resurrected for the redemption of sin.
Life Restoration Church is designed to build the Kingdom of God (The Kingdom Agenda) by preaching and teaching the Gospel of Jesus Christ.
Leadership Team:
Our leadership team recognizes the authority of God, and realizes that we are shepherds who serve under the Chief Shepherd, Jesus Christ. We devote ourselves to prayer, fellowship, the ministry of the Word, and God's people. Our passion and goal is to equip the believer for the work of the ministry until we all attain maturity in the fullness of Christ.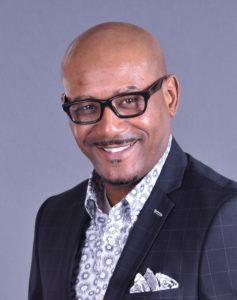 Pastor Keith T. Jones, Senior Pastor
Purpose and destiny are completely controlled by the sovereignty of God. It is God's divine sovereignty that purpose is manifested in the believer so God can demonstrate His restoration power. Pastor and his wife experienced the awesome power of God's sovereignty through reconciliation. In the year of 2005, God restored them from divorce, familial division and personal shame. Once they completely accepted and understood their destiny, they surrendered to the divine will of God. Married over 32 years, they are teaching couples how to be married before and after. Pastor and Lady Jones find it a privilege to pass their knowledge of marriage to this generation of believers. God sent Pastor Jones through an interesting process of learning the leadership positions of the church. He was a musician, praise and worship leader, Trustee, Chairman of the board of Trustees, an Aspiring Minister and was then called to preach the Gospel. He assisted Bishops and Apostles for over half his life. This learning curve allowed him to become the Pastor of Life Restoration Church established in 2013. He has studied at Liberty University looking to complete his master's in religious studies. Also, he has studied at Crossroads Bible College. Currently he has Ministers (Ministers in training), Evangelist (Evangelist in training) under his leadership to continue the work of the ministry. Worship, Fellowship, the Word of God, his family, and loving people is his passion! His life has been designed to serve God and His people through the Gospel of Jesus Christ. The key word used is "Restoration". I believe our lives will be a revelation to those that are suffering marital conflict, spiritual oppression and shame, hopelessness and defamation. God can restore anything, if you are willing to allow sovereignty to rule your life.

Lady Carol D. Jones, Executive Pastor
Carolyn Jones is a wife, mother, prophet, teacher, preacher, minister, motivational speaker, life coach and marriage consultant. She has been teaching children, young girls, couples, and women since 1993. Her passion to uplift and teach was birthed out of her desire to empower and celebrate women. Carolyn's failures and victories have been her personal classroom. She has an authenticity about her that draws you to her. Her unbelievable candor and transparency, authenticates here relatability. As one of Indiana's best kept secrets, Her anointing is undeniable as she preaches the unmitigated word of God. She founded Abigail's Heart in March 2013, which is a women's ministry designed to help heal hurt women, using faith based tools. She believes that a woman's organic beauty is shown through her heart. Carolyn desires to change the world one heart at a time. Her wisdom comes from her failures more than her successes. Who knows the water best, than the one who waded through it? Carolyn resides in Fishers Indiana, with her husband of 31 years, where she loves to cook, and spend time with her grandchildren. She most recently became a licensed minister under the direction of her husband and pastor, Keith T. Jones